Dessert
No Bake Chocolate Covered Peanut Butter Balls
1h Servings Vary Chocolate Chip Cookie Dough
Healthy Living
Heart Smart
Comfort Foods
Gluten Free
Holiday
Ingredients
1 jar of PB Crave Cookie Nookie Peanut Butter
16oz bag of confectioners sugar
¼ cup melted butter
12 oz semi sweet chocolate chips
1 TB vegetable oil
Testimonials
Instantly addicted! Incredibly pleased! Awesome alternative to traditional plain peanut butter. Great consistency, great taste! Goes great on toast, with oatmeal, or just on a spoon! LOVE IT!
LOVE IT! PB CRAVE, is awesome the best I have ever had. All the flavors are great. Razzle Dazzle is my favorite, you have to try it. It's the BOOM!!!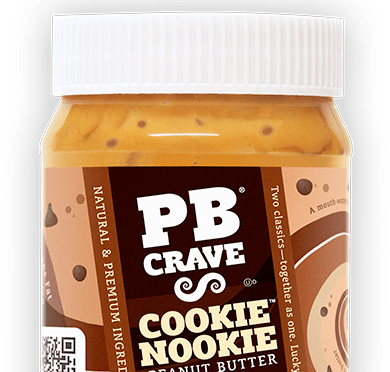 IDA (Newark, Ca.)
Instructions

In a large bowl, stir together the peanut butter, confectioners' sugar and melted butter until the mixture is crumbly.
For the next step, the best way to make a smooth filling is to use your hands to mix it all together.
Line a baking sheet with foil. Roll the peanut butter filling into 1" balls and line the baking sheet with rows of the balls.
Set the baking sheet in the freezer for 5 minutes to chill the peanut butter balls for easier dipping.
While the peanut butter balls are chilling, melt the chocolate in a pan that is deep enough for dipping, melting enough chocolate a little at a time until smooth.
Remove the baking sheet from the freezer. Insert a toothpick or wooden skewer into a peanut butter ball and then dip it halfway into the chocolate.
Place dipped peanut butter balls onto a secondary baking tray that is also lined with foil.
Get Our Freshest Recipes Sent Directly to your Inbox