Snack
Oats and Quinoa Oat Bars
4h Servings Vary Raspberry White Fudge & Dark Chocolate
Healthy Living
Vegetarian
Holiday
Entertaining
Kid Friendly
Ingredients
¼ cup PB Crave Razzle Dazzle peanut butter
2 tablespoons canola oil
¾ cup quinoa, rinsed
2 cups oats
1 cup roasted, salted chopped cashews
1/3 cup roasted sunflower seeds
1 cup dried fruit, chopped (your choice)
½ cup dark chocolate chips
1 ½ cups multigrain Cheerios
1 cup sugar
1/3 cup water
1 teaspoon vanilla
¼ cup half and half
Testimonials
Instantly addicted! Incredibly pleased! Awesome alternative to traditional plain peanut butter. Great consistency, great taste! Goes great on toast, with oatmeal, or just on a spoon! LOVE IT!
LOVE IT! PB CRAVE, is awesome the best I have ever had. All the flavors are great. Razzle Dazzle is my favorite, you have to try it. It's the BOOM!!!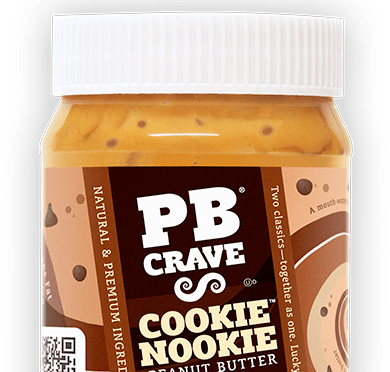 IDA (Newark, Ca.)
Instructions

Line a 9/x13 inch baking pan with foil so that the foil hangs over the sides. Spray with cooking spray and set aside.
Heat oil in a large sauté pan, add quinoa and oats and toss to coat with oil until toasted lightly. Remove from heat and let cool.
Put oat mixture into a large mixing bowl, add cashews, sunflower seeds, fruit, chocolate chips and Cheerios and mix well.
Pour sugar and water into a medium saucepan, stir lightly to combine and bring to a boil. Cook over medium-high heat, without stirring, until sugar turns a light golden color, about 6 minutes. Reduce heat to medium low and continue to boil until sugar is a dark amber color (another 1-3 minutes). Stir only as needed.
Immediately remove from heat. Whisk half and half, vanilla and peanut butter into the sugar. The mixture will bubble vigorously so you must be careful and work quickly so caramel won't thicken.
Pour caramel over the oat mixture and stir well to combine. Immediately transfer granola mixture into the prepared pan and press and pack well into a flat layer. Be sure to press very tightly or the bars will break apart.
Refrigerate for at least 3 hours.

Remove from pan by lifting the foil and then cut into bars. Wrap bars in wax paper to keep them from sticking together.
Refrigerate bars in an airtight container or freeze.
Get Our Freshest Recipes Sent Directly to your Inbox