Dessert
Peanut Butter Oat Bites
1h Servings Vary Multiple Flavors
Vegetarian
Comfort Foods
Holiday
Entertaining
Kid Friendly
Ingredients
2 tablespoons unsalted butter
2/3 cup any flavor PB Crave peanut butter
1/4 cup confectioners' sugar
3 tablespoons honey
1 teaspoon vanilla extract
1 1/2 cups Rice Krispies cereal
1 cup quick oats
1/4 cup raisins
1/4 cup mini chocolate chips
1/4 cup finely chopped lightly salted dry-roasted peanuts
Testimonials
Instantly addicted! Incredibly pleased! Awesome alternative to traditional plain peanut butter. Great consistency, great taste! Goes great on toast, with oatmeal, or just on a spoon! LOVE IT!
LOVE IT! PB CRAVE, is awesome the best I have ever had. All the flavors are great. Razzle Dazzle is my favorite, you have to try it. It's the BOOM!!!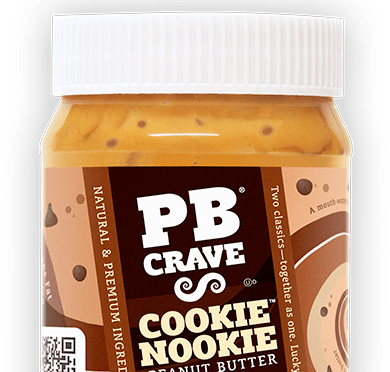 IDA (Newark, Ca.)
Instructions

Melt butter in a medium saucepan over medium heat.
Remove pan from heat and stir in peanut butter, confectioners' sugar, honey and vanilla.
Stir in Rice Krispies and oats and allow mixture to cool.

Stir in raisins and chocolate chips.
Form mixture into 1-inch balls, and then roll each ball in chopped peanuts, pressing to coat.
Store in refrigerator.
Get Our Freshest Recipes Sent Directly to your Inbox