Breakfast
Peanut Butter Pancakes
45m Servings Vary Raspberry White Fudge & Dark Chocolate
Healthy Living
Vegetarian
Comfort Foods
Kid Friendly
Quick & Easy
Ingredients
2 cups flour
5 tsp baking powder
4 T sugar
1 tsp salt
2 eggs
1/2 cup oil
2 cups milk
Razzle Dazzle PB Crave Peanut Butter
Raspberry jam (if desired)
Testimonials
Instantly addicted! Incredibly pleased! Awesome alternative to traditional plain peanut butter. Great consistency, great taste! Goes great on toast, with oatmeal, or just on a spoon! LOVE IT!
LOVE IT! PB CRAVE, is awesome the best I have ever had. All the flavors are great. Razzle Dazzle is my favorite, you have to try it. It's the BOOM!!!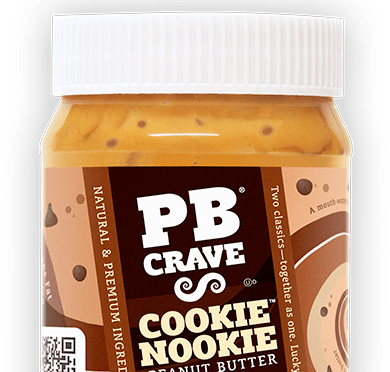 IDA (Newark, Ca.)
Instructions

Preheat a griddle or large skillet over medium heat.
Combine dry ingredients in a medium bowl, and whisk with a fork to combine.
Mix eggs, oil, and milk together until well combined. Add to dry ingredients, and mix with a fork until mostly combined, with some small lumps of flour remaining.
Lightly butter the preheated griddle and pour the batter by 1/4 cup scoops onto the griddle (I always use a measuring cup so they're all the same size).
Cook 3-4 minutes or until there are bubbles throughout the top of the pancakes, and the edges of the pancakes look dry. Flip the pancakes and cook for another minute or until lightly browned on the bottom.
Spread Razzle Dazzle PB Crave Peanut Butter between the layers, spread raspberry jam on the top (if desired) and sprinkle with fresh raspberries.
Get Our Freshest Recipes Sent Directly to your Inbox