Snack
Sweet & Dark Chocolate Peanut Butter Rice Crispies
1h Servings Vary Sweet & Dark Chocolate
Vegetarian
Comfort Foods
Gluten Free
Entertaining
Kid Friendly
Ingredients
1 1⁄2 cups Sweet & Dark Chocolate PB Crave Peanut Butter
1 cup sugar
1 cup Karo syrup
5 cups Rice Krispies
butter, for hands
Testimonials
Instantly addicted! Incredibly pleased! Awesome alternative to traditional plain peanut butter. Great consistency, great taste! Goes great on toast, with oatmeal, or just on a spoon! LOVE IT!
LOVE IT! PB CRAVE, is awesome the best I have ever had. All the flavors are great. Razzle Dazzle is my favorite, you have to try it. It's the BOOM!!!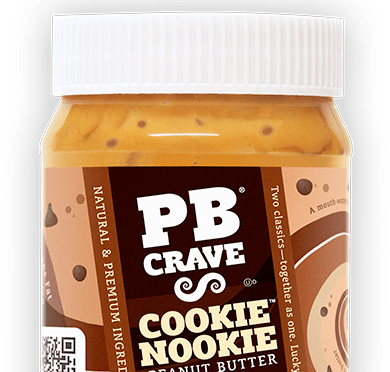 IDA (Newark, Ca.)
Instructions

Place sugar, syrup and peanut butter in heavy sauce pan and bring to a boil.

Place the rice crispies in a large bowl. Stir the mixture on to the top of the cereal, until all is covered. Place mixture on buttered cookie sheet, use hands covered in butter to spread.
Place in fridge to cool and cut in squares.
Get Our Freshest Recipes Sent Directly to your Inbox