Dessert
Mini Peanut Butter Cheesecakes
1h Servings Vary Chocolate Chip Cookie Dough
Healthy Living
Vegetarian
Comfort Foods
Holiday
Entertaining
Ingredients
Crust:

1 cup chocolate cookie wafers, crushed to fine crumbs
2 tbsp unsalted butter, melted
Filling:

8 ounces cream cheese, room temperature
1/2 cup granulated sugar
1/3 cup PB Crave Cookie Nookie Peanut Butter
1 large egg
1 tsp vanilla
1 TB milk
Testimonials
Instantly addicted! Incredibly pleased! Awesome alternative to traditional plain peanut butter. Great consistency, great taste! Goes great on toast, with oatmeal, or just on a spoon! LOVE IT!
LOVE IT! PB CRAVE, is awesome the best I have ever had. All the flavors are great. Razzle Dazzle is my favorite, you have to try it. It's the BOOM!!!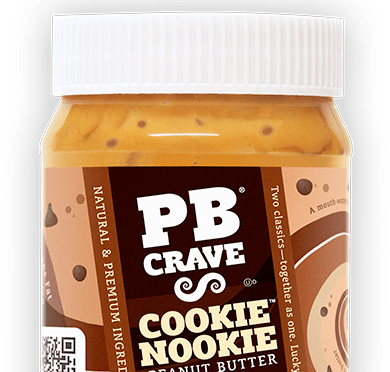 IDA (Newark, Ca.)
Instructions

Preheat oven to 350° F. Lightly grease 12 muffin cups with cooking spray and place each in muffin tin.
Mix cookie crumbs and butter until well blended. Using your fingers, press 1 tablespoon into the bottom of each muffin cup.
Bake 10 minutes. Set aside to cool.
Beat cream cheese, sugar and peanut butter on medium speed until combined, scraping bowl if necessary. Add egg and vanilla, and mix until combined.
Top each crust with about 2 tablespoons of filling. Bake 18 to 20 minutes, or until set.
Cool in pan for 1 hour, then cover and refrigerate for at least 2 more hours.
Top with whipped cream and chocolate chips.
Get Our Freshest Recipes Sent Directly to your Inbox