Dessert
Monster Cookies
1h Servings Vary Chocolate Chip Cookie Dough
Vegetarian
Comfort Foods
Gluten Free
Kid Friendly
Vegetarian
Ingredients
1 cup butter, room temperature
1 cup brown sugar
½ cup white sugar
1 ½ cup PB Crave Cookie Nookie Peanut Butter
2 eggs
2 tsp vanilla
1 tsp baking soda
2 ½ cups all purpose flour
1 cup quick cooking oats
1 ¼ cup M&Ms;
½ cup chocolate chips
½ cup peanut butter chips
Testimonials
Instantly addicted! Incredibly pleased! Awesome alternative to traditional plain peanut butter. Great consistency, great taste! Goes great on toast, with oatmeal, or just on a spoon! LOVE IT!
LOVE IT! PB CRAVE, is awesome the best I have ever had. All the flavors are great. Razzle Dazzle is my favorite, you have to try it. It's the BOOM!!!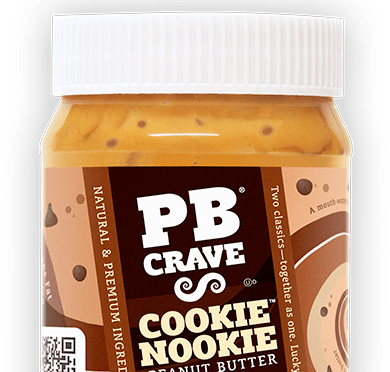 IDA (Newark, Ca.)
Instructions

Preheat oven to 350 degrees.
Start by combining the butter, brown sugar and sugar in a large bowl. Stir in the peanut butter. Add the eggs, and vanilla and stir.
Measure in the baking soda and flour and stir until just combined.
Stir in the oats, m&ms, chocolate chips and peanut butter chips.

Scoop the dough using a cookie scoop or two tablespoons onto a cookie sheet lined with parchment. Press down lightly as these do not spread.
Bake 9-10 minutes. Cool 2-3 minutes before removing from pan.
Get Our Freshest Recipes Sent Directly to your Inbox