Dessert
No Bake Peanut Butter Pie
1h Servings Vary Chocolate Banana
Vegetarian
Comfort Foods
Holiday
Entertaining
Kid Friendly
Ingredients
1 chocolate pie crust
16 oz. jar PB Crave Coco Bananas Peanut Butter
9 oz. container Cool Whip
chocolate shavings (optional)
banana slices (optional)
whip cream (optional)
Testimonials
Instantly addicted! Incredibly pleased! Awesome alternative to traditional plain peanut butter. Great consistency, great taste! Goes great on toast, with oatmeal, or just on a spoon! LOVE IT!
LOVE IT! PB CRAVE, is awesome the best I have ever had. All the flavors are great. Razzle Dazzle is my favorite, you have to try it. It's the BOOM!!!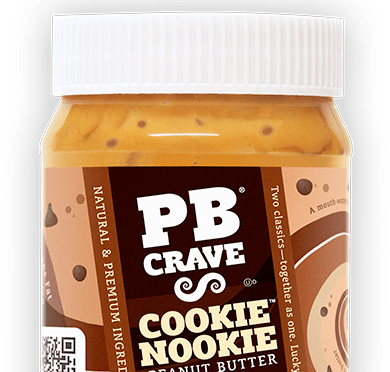 IDA (Newark, Ca.)
Instructions

In a bowl, add PB Crave Coco Banana Peanut Butter; whip it until creamy.
Fold in whip cream until combined and there are no more whip cream streaks.
Pour into the pie crust.
Refrigerate for at least 2 hours before serving.
Top pie with chocolate curls, banana slices and whip cream if desired.
Get Our Freshest Recipes Sent Directly to your Inbox