Dessert
Peanut Butter Blossom Cookies
1h Servings Vary Chocolate Chip Cookie Dough
Vegetarian
Comfort Foods
Holiday
Entertaining
Kid Friendly
Ingredients
½ cup butter, softened
½ cup Cookie Nookie PB Crave Peanut Butter
½ cup sugar
½ cup brown sugar
1 egg
1 tsp vanilla
1 ¾ cup flour
1 tsp baking soda
1 bag of Hershey Kisses
Testimonials
Instantly addicted! Incredibly pleased! Awesome alternative to traditional plain peanut butter. Great consistency, great taste! Goes great on toast, with oatmeal, or just on a spoon! LOVE IT!
LOVE IT! PB CRAVE, is awesome the best I have ever had. All the flavors are great. Razzle Dazzle is my favorite, you have to try it. It's the BOOM!!!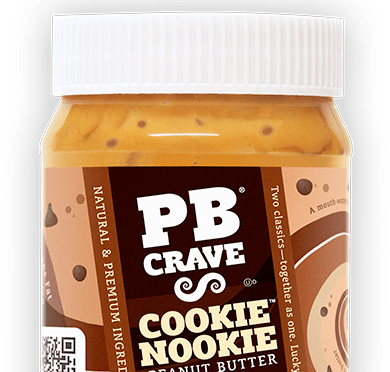 IDA (Newark, Ca.)
Instructions

In a large bowl, combine peanut butter, butter and sugars until smooth.
Beat in egg and vanilla.
Combine flour and baking soda in a separate bowl. Gradually stir into the butter mixture until blended.
Roll dough into 1 inch balls and roll in granulated sugar until coated.
Bake at 350 degrees for 8-10 minutes until darker brown.
Remove from oven and press the chocolate kisses into the middle of the cookie.
Let cool.
Get Our Freshest Recipes Sent Directly to your Inbox